Elegant and modern black, white, and gold wedding invitation suite for a Perrysburg, Ohio wedding.
The entire suite was letterpressed on my Chandler & Price. I wanted to create a storybook kind of a feel with the invitations. My brother and I printed the invitation, RSVP front, and Map front on a sheet of 10″ x 7″ paper. Although it was two color, we did four runs because of the size. We then flipped the paper and did two runs for the back of the RSVP and Map. After that, I perforated down the middle of the entire sheet, and then between the RSVP and Map. We also printed a black emblem on a sheet of 5″ x 7″ French paper.
The bride and I assembled the suites, folding the invitations in half and gluing the black emblem sheet onto the blank "front" side of the booklet. We then tied black and white baker's twine around everything to hold it in place and slipped them into black envelopes with white calligraphy (done by me).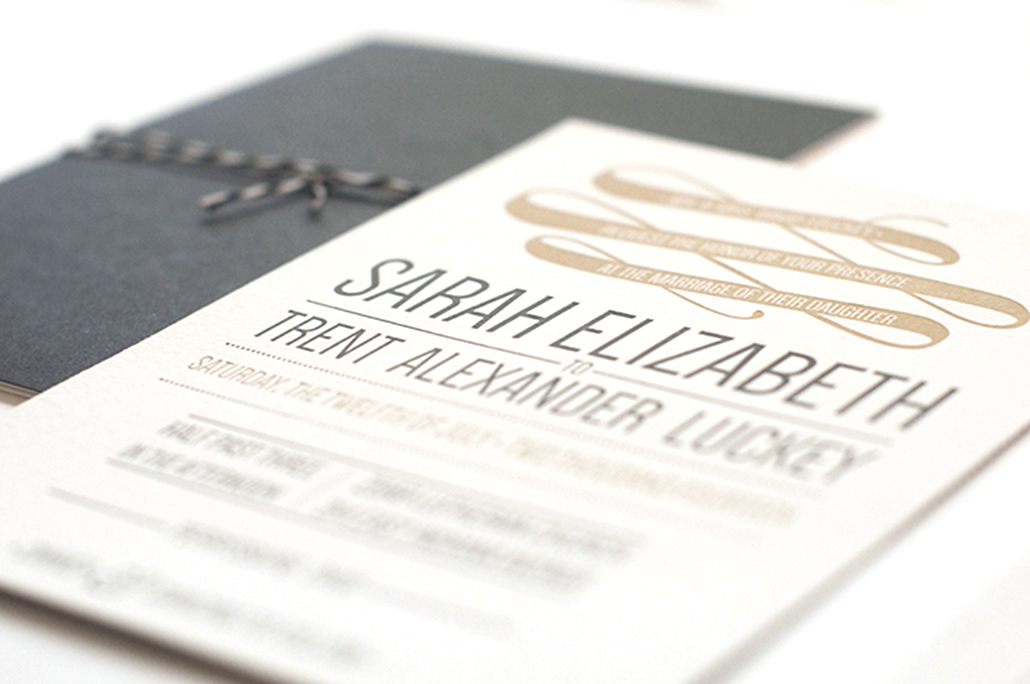 Above photo on right by Jennifer Mott.

The escort cards were digitally printed on 80# cover paper, placed in tiny envelopes with the guests' names hand written in calligraphy, and pinned to a black, trifold posterboard.
I also created several chalkboards for the reception, and a "guestbook" poster.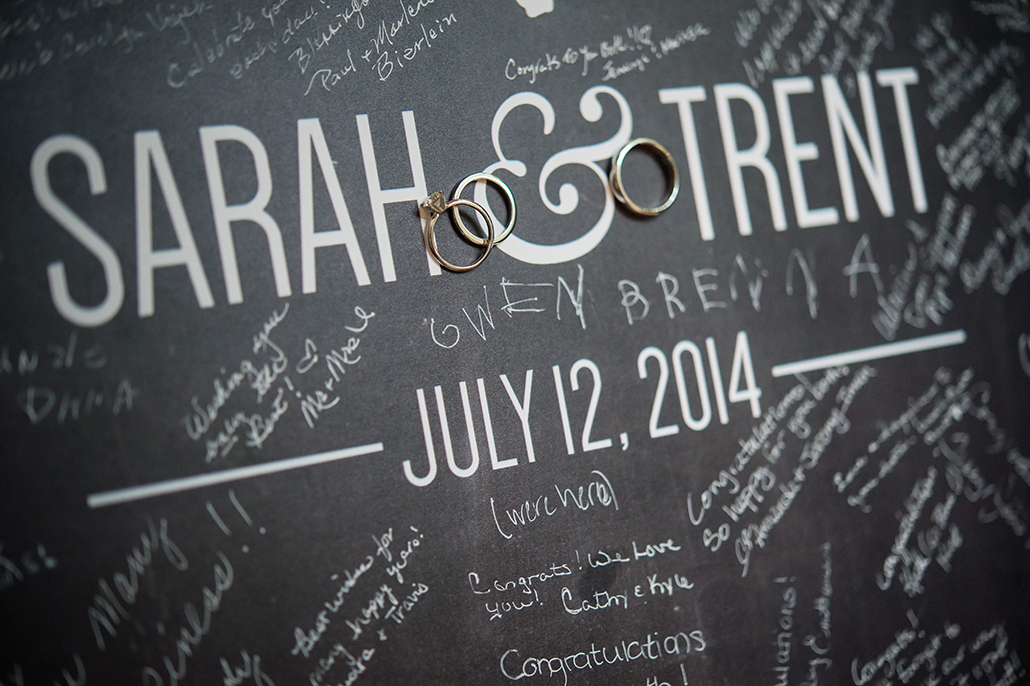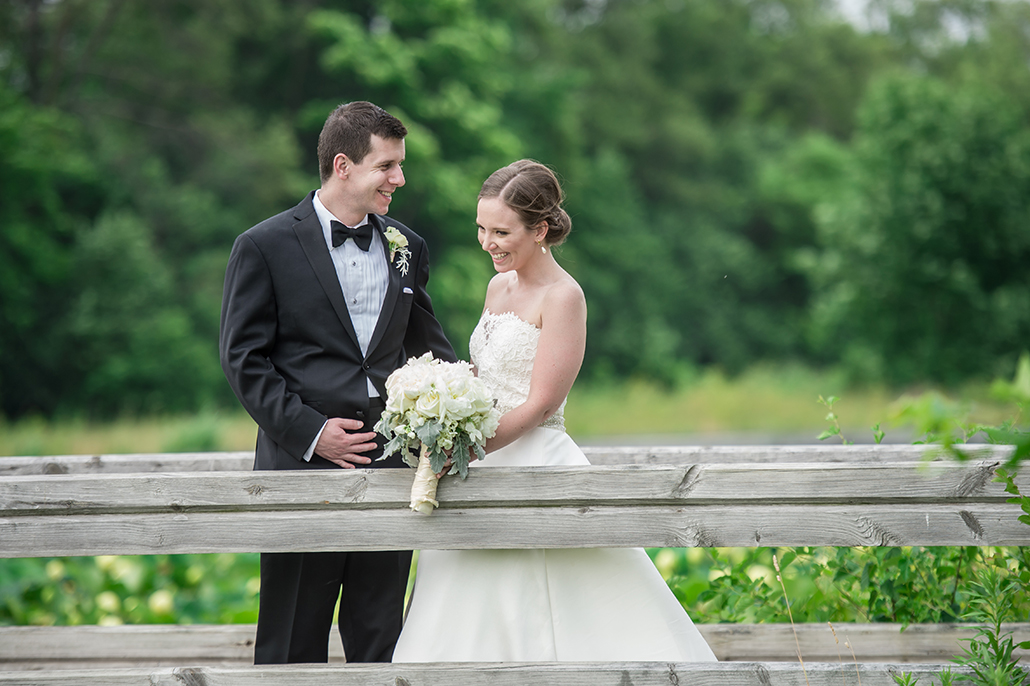 Above five photos by Jennifer Mott.