Rustic, nautical wedding suite designed and printed by me on my Chandler & Price letterpress.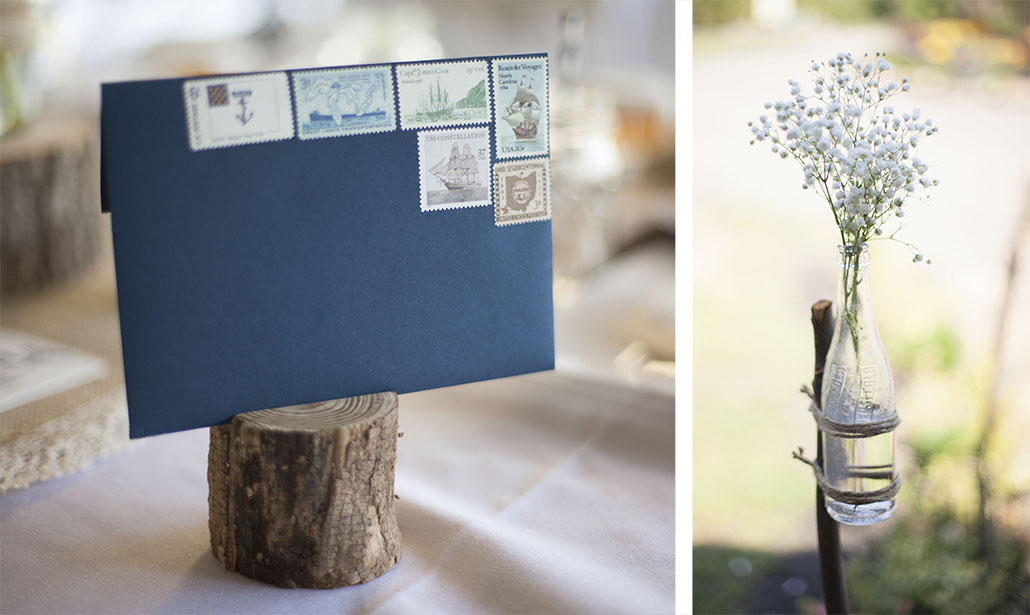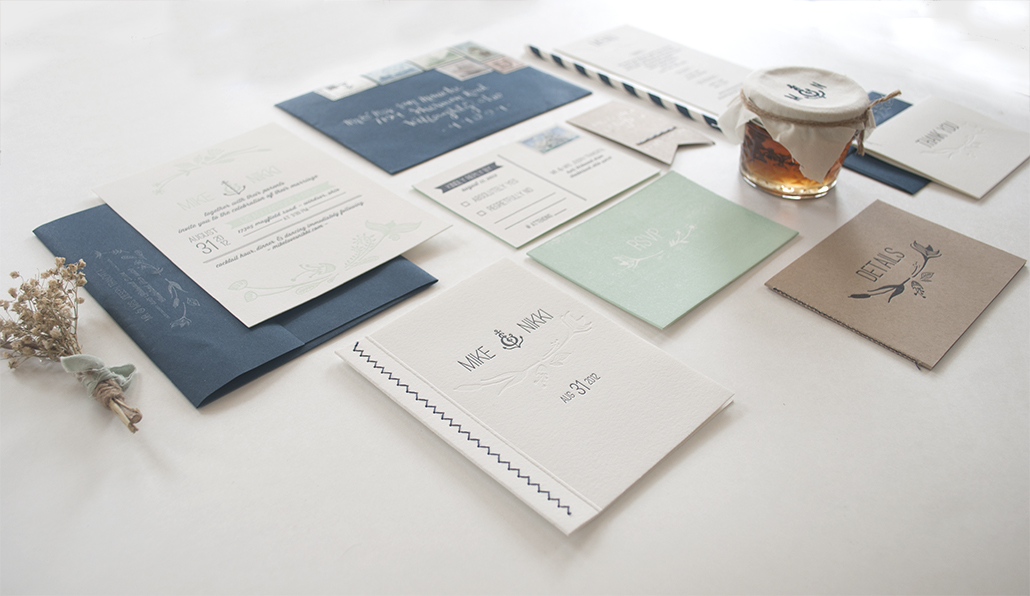 The suite featured a "details" booklet, with additional information for guests, including a map of the venue. The cover was lettrpressed and the digitally printed pages were sewn in on my moms sewing machine.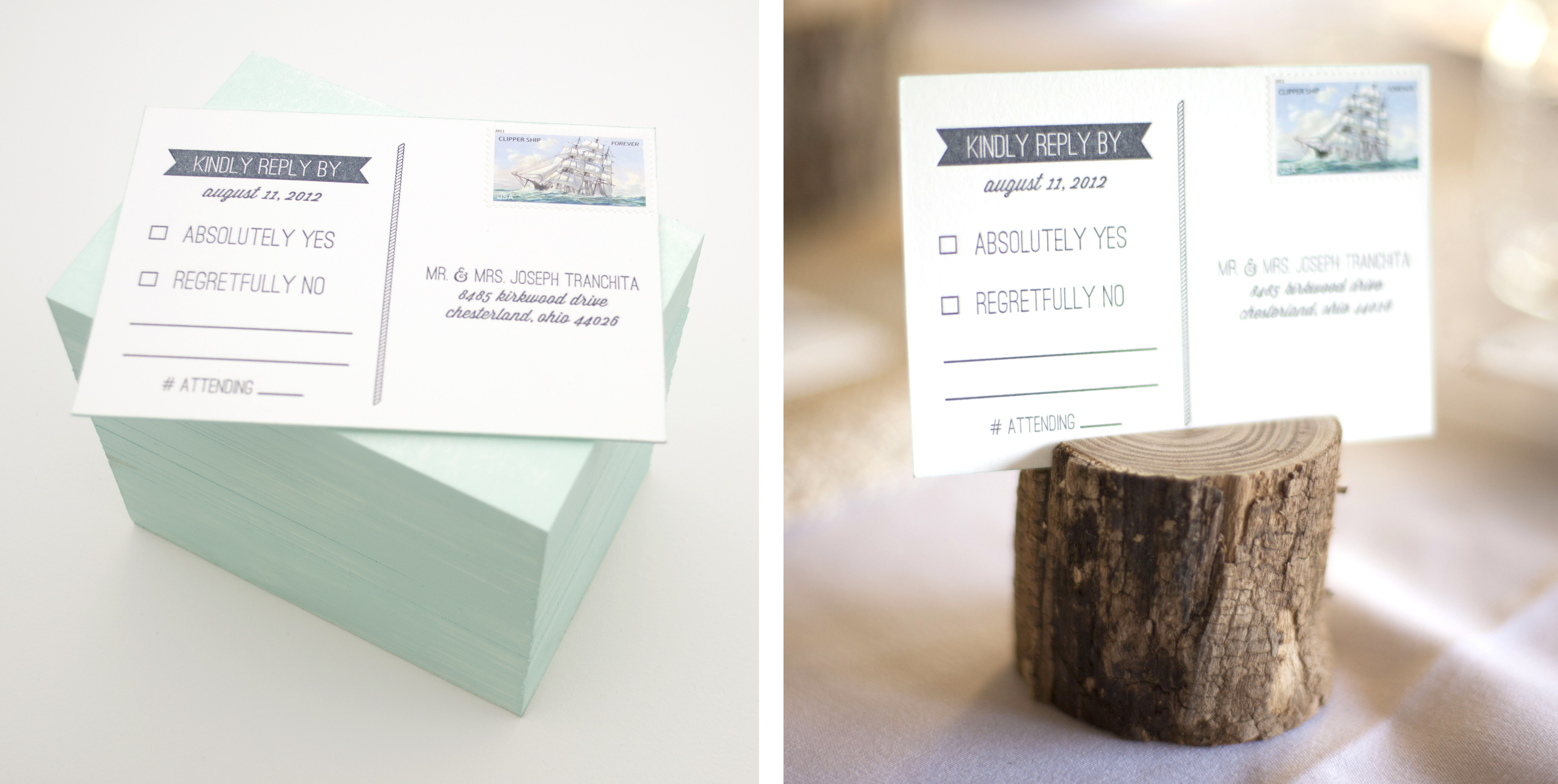 The program pages, including a fold out map, were stitched inside a letterpressed cover.